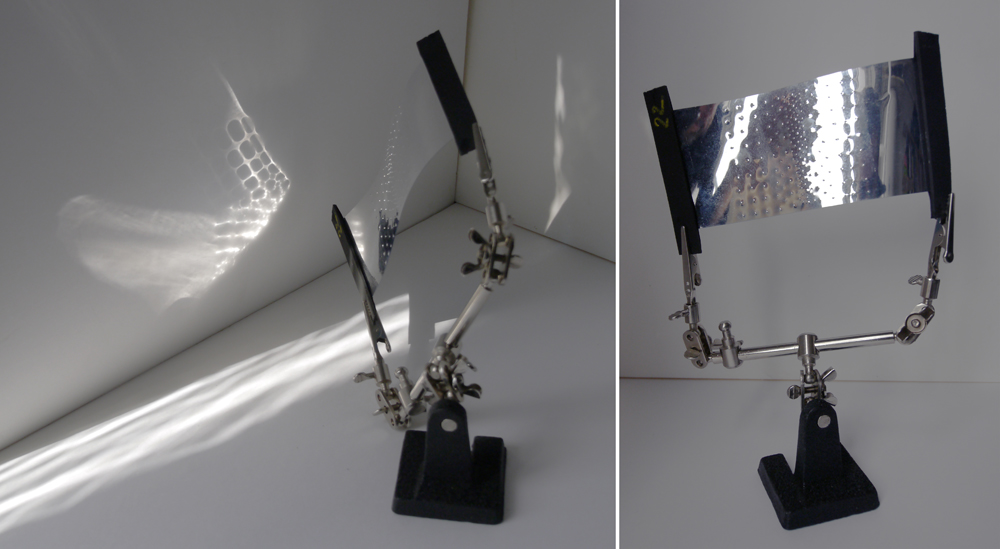 The pictures were mostly taken with sun light, although a few were taken with parallel artificial light. They are all reflective caustics, using mirror paper with a texture. The texture were produced in a somewhat random way and then tested with light, back and fourth.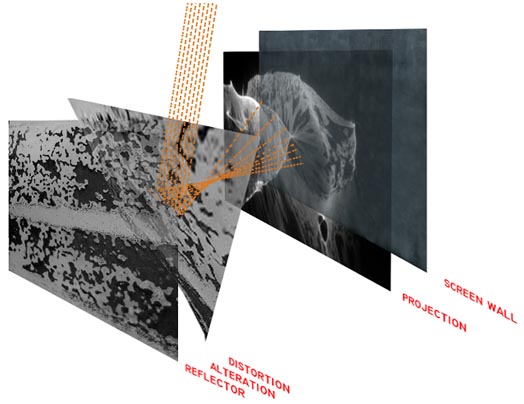 Using different means, I found how to create a adequate texture with cut, fold, imprint, overlay… The reflectors were manipulated until the projection acquires a projected pattern which made it special enough to take a picture.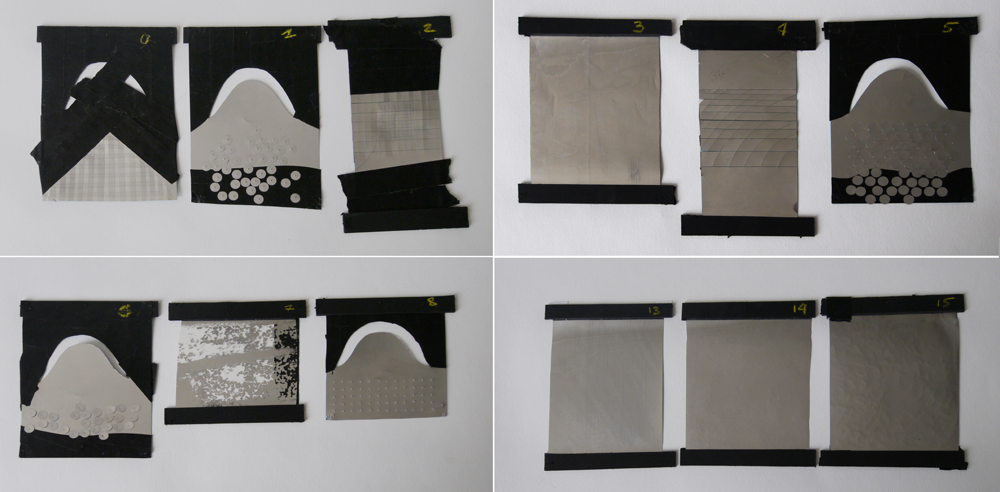 The goal was to extract a few singular patterns among an array of patterns which tend to be similar for one reflector although never are exactly the same. Few turn out to be really singular. It is the selection that mattered,  why chosing one or another ? Which will be the selection criteria ? The one presented in the Light explosion serie were selected among hundreds of pictures because they stand out at least for me.